- Award
GAMOMAT nominated for prestigious German Brand Award 2021
GAMOMAT, one of the leading independent slot game developers, has been nominated in the 'Brand Communication – Web & Mobile' category at the German Brand Awards 2021.
The 'Excellence in Brand Strategy and Creation' nomination is for the company's outstanding website gamomat.berlin.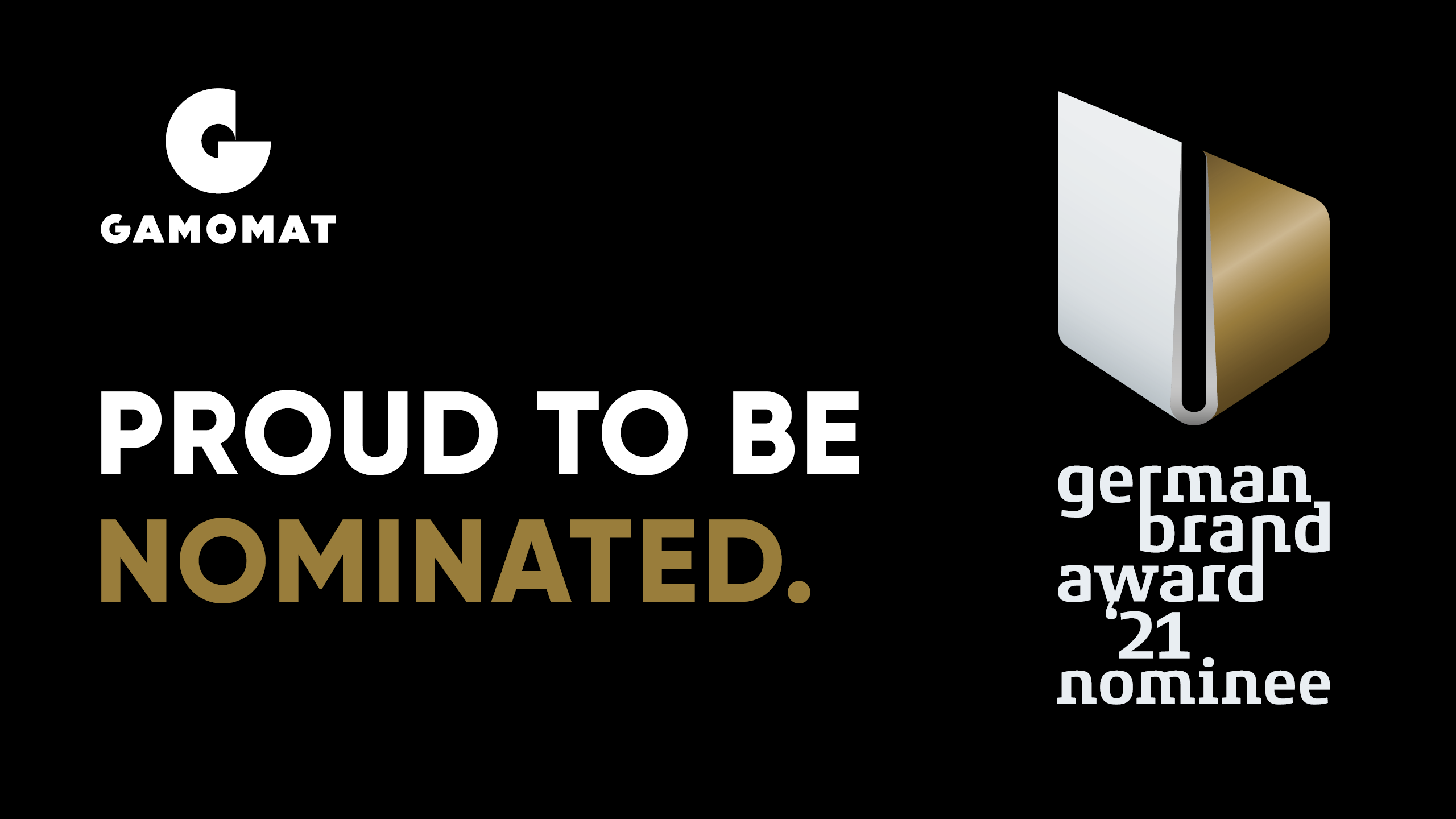 The German Brand Award is one of the most important brand awards in the German-speaking realm. Our nomination for the company website, within the 'Excellence in Brand Strategy and Creation' category is a fantastic achievement,
says Sabine Müller, Chief Design Officer of Berlin GAMOMAT Development GmbH.
Last year the Berlin-based agency Less Rain helped redesign the GAMOMAT website to incorporate a modern, clear brand identity which is both colourful and playful. The site takes inspiration from the very people, GAMOMATIES, who make GAMOMAT great. It reflects the world of GAMOMAT products and draws visitors into the site through expansive images, eye-catching colours and interactive animated headlines.
A series of in-depth produced podcasts form the heart of the website. Here GAMOMATIES openly talk to the audience about personal passions, cultural interests and what values inspire them. This window into company values and experiences shows GAMOMAT to be the professional, serious and value-oriented employer it strives to be.
The German Brand Award was launched by Germany's design and brand authority and is judged upon by a top class panel of independent, interdisciplinary experts from companies, science, consulting, services and agencies.
The awards receive 1,200 entries and submissions are evaluated according to the criteria of independence and brand typicity, brand distinctiveness, differentiation from the competition and target group relevance. Official results will be revealed in June 2021.
The relaunch of the site was an intensive process of exploring company values ​​and corporate identity. This German Brand Award recognition encourages us to continue our brand management and effective brand communication together with our partner Less Rain.
Sabine Müller continued.